Fishing with Papa in Spirit
My brother Todd introduced my Dad to Alaska fishing at IslandView Charters and he was hooked.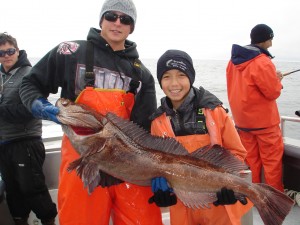 Every year for the past four years, my dad, papa, cousin and/or brothers went fishing.  I wanted to go, but they told me I was too little.   Last year, m7 papa passed away and it was my turn to step up.  I finally turned 11 and there was room for me. My first trip, I was so excited.  I caught my first salmon, halibut and first ling cod.  Now I get to fish with my dad and everyone else (including my papa) on their annual fishing trip.
Kyle (age 11)  ~ Chatsworth, CA