The Fishing and Our Fleet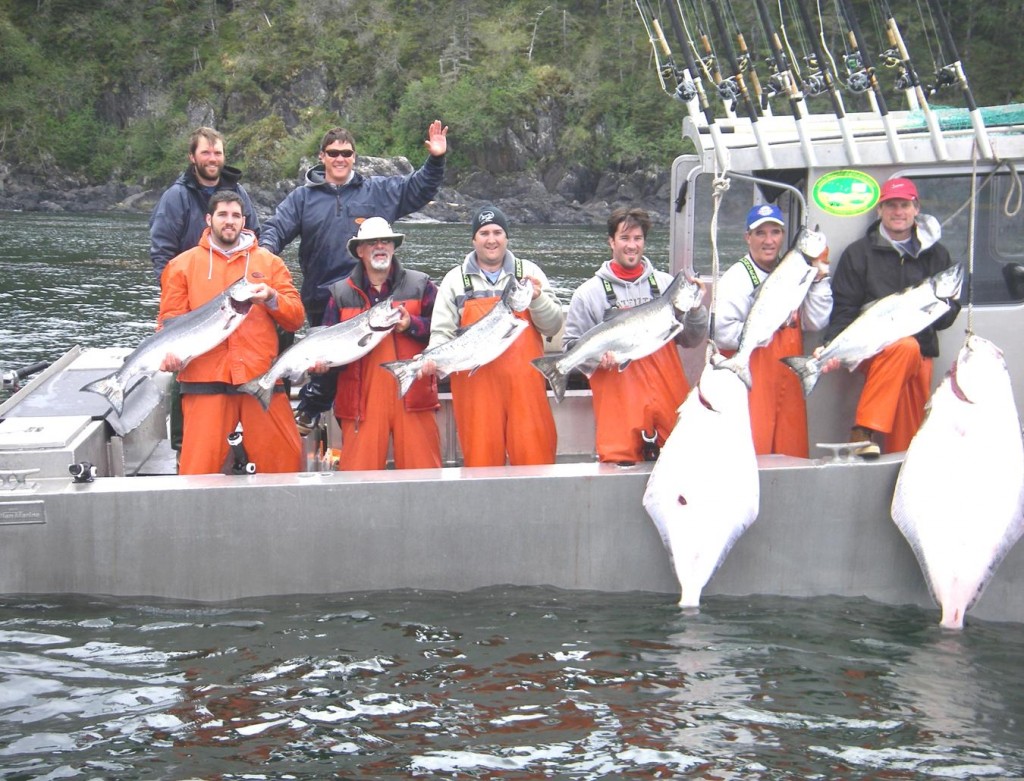 Sitka fishing is unique.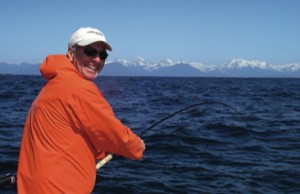 We are located along the outer coast of Southeast Alaska where we intercept large migrating schools of wild king salmon.  The many islands surrounding Sitka also offer excellent opportunities all season long to fish alongside deep continental shelves for the highly prized halibut and other bottom dwelling species.
Feeding Coho salmon move into Sitka waters sometimes as early as late June, with an 8-10 pound average and the potential of putting on a pound each week.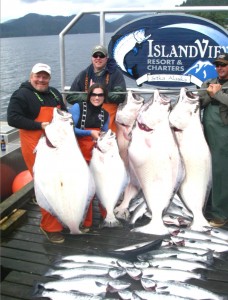 The latter half of July through August provides anglers with Sitka's "grand slam" fishing ~ the chance at catching limits of silvers, kings, and halibut all in one day!  By September, the kings may dwindle, but the silvers, halibut, ling cod and other rock fish still are in abundance.
We always say once you fish Sitka, you will be spoiled for life because there is no other place like it.  Where else can you experience the excitement of multiple hookups while surrounded by jagged mountain peaks resembling the fjords of Norway?  Where else can you bag limits of salmon and halibut in the same day and many times in the same fishing spot?
Our Fleet.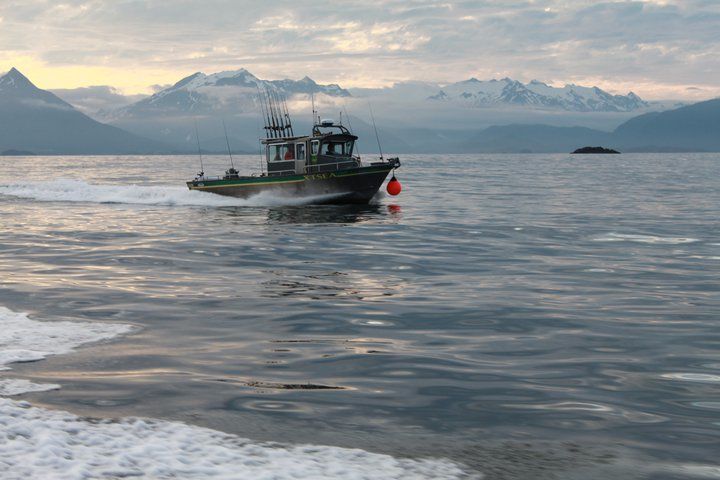 Enjoy fishing aboard custom built aluminum boats with spacious walk-around decks, featuring 31-32' lengths with enclosed comfortable cabins that seat six anglers.
All five vessels in our fleet are equipped with state-of-the-art electronics on board, including depth sounders, fish finders, chart plotters, and radar, as well as USCG compliant radios and safety gear.  Private enclosed head toilets are also available for your use.
Our Fishing Style.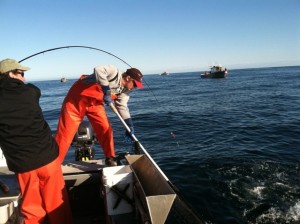 Our specialty involves active mooching and jigging with cut plug herring and no down riggers or shared rods. You feel the bite, set the hook and reel in the catch. After all, isn't that what it's all about? We locate the schools of bait fish and drift through while you cast your line and spin your bait amongst the feeding wild Alaska salmon. When targeting bottom fish, we are most successful anchor mooching and jigging along the outer coast. We use only the highest quality GLoomis rods with Penn or Shimano reels.
Reserve Your Space Today!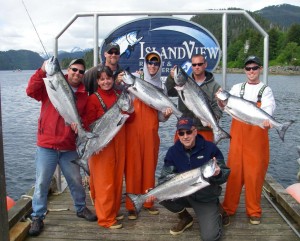 Space and booking times are limited, click here to send an inquiry.